Who Are Our Customers / Partners ?
For us, there are no small or big shows, there are people who trust us to make them happen.
For
Paragone Group
, their project is essential!

We offer our services to individuals (weddings and events of all kinds), local authorities (town halls, regions, departments, etc.), show producers, artists, agencies (advertising, communication, events), media, companies.

Our teams are mobile, fast and efficient.

We believe that, nowadays, geographical distance is no longer an obstacle to a careful and ongoing relationship.
Modern means of communication (highways - train - plane - videoconference) bring our teams closer to our clients and partners.
Even if we are far away,
our work is close to you
.

We offer you an optimum quality while guaranteeing you a very efficient quality/price ratio.
To do this, we study, dissect and analyze each project, in order to provide "THE" adequate and optimized answer.
Do not hesitate to
contact us
if you wish to know more.
Below you will find some of our references, we hope that you will quickly join those who trust us.

This list is not exhaustive.
Some of Our References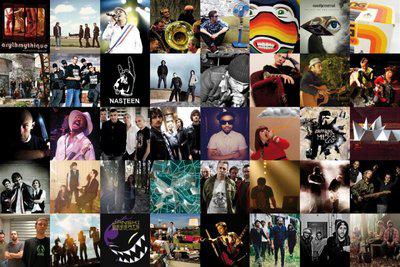 Artists
:
Jacques Higelin, Roger Hodgson, UB 40, Tears for Fears, San Sévérino, Joe Jackson, Paco Ibanez, Voca People, Choeurs de France, Midnight Oil, Les négresses vertes, Les Prêtres "Spiritus Déi", Stacey Kent, Celtic Legends, Manau, Liane Foly, Manu Dibango, Celtic Spirit, Dr Feelgood, Gilbert Becaud, Richard Galliano, Amy Mac Donald, Jean-Michel Jarre, Julien Clerc, Annie Cordy, Pierre Perret, Nicoletta, Bernard Lavilliers, Les Forbans, Jackie Quartz, Lisa Angell, Popa Chubby, Jeane Manson, Vitalic, Fakear, Therapie Taxi, Edgär, les Innocents, Stray Cats, Julie Pietri, Adamo, Michel Delpech, Charlélie Couture, Emile & Images, Orchestre Paul Mauriat, Dave, Faudel, Grand Orchestre Jean-Jacques Justafré, Ennio Morricone, les Harlem Globe Trotters, Such a Noise, Covercast, The Rabeats, Helmut Fritz, Phil Barney, John Nemeth, Thierry Le luron, Thomas Ngijol, Marianne James, Elie Seimoun, Anne Roumanoff, Marc Jolivet, Stéphane Guillon, Anthony Kavanagh, Michel Leeb, Bernard Mabille, Marcel Amont, Dany Boon, Gaspard Proust, Christophe Alévêque, Régis Maillot, Charlotte de Turckheim, Christian Morin, Michel Legrand, Rhoda Scott, Marc Lelangue Blues Band, Gilda Solve, Le Golden Gate Quartet, Remember Ray, Le Big Band de la gendarmerie mobile, Les Haricots rouges, Dany Doriz Big Band, Eric Luter, Didier Lockwood, Paris Washboard Quartet, Al Copley, Les doigts de l'Homme, Charles Prévot Washboard, Charles Loos Trio, Suzanne, Taï Phong, et bien d'autres.

Festival :
Festival Haute Fréquence, Festival Rétro C Trop, Festival de Jazz de Saint Riquier, Festival de Jazz Baie de Somme, Festi Mômes d'Hardelot, Festi Jazz d'Hardelot, Les Pianos Folies du Touquet, Nuits Celtiques de Nesle, Nuits de la Saint Patrick, Electro Sensation, Festival Country de Doullens, Festival Country de Roye, la rose d'or d'Antibes Juan les pins, Blues Rock Podium Houthem.
Medias
: TF 1 - France 2 - France 3 - Canal
+
- BBC - Syfy - Fun Radio - Chérie FM – NRJ - Skyrock - France Inter - Radio France
Ski resorts
: Albertville - Les Orres – Auron – Gerardmer (11 shows à Gerardmer en 3 ans) - Championnat du monde de Half-pipe à Val d'Isère - Kilomètre lancé aux ARCS - etc.
Dam : Tignes
Medieval cities : Carcassonne, Gien
Solar oven : Odeillo - Font Romeu
Cathedrals : (la tournée des) : Monaco, Amiens, Barcelone, St Pierre de Lisieux, Beauvais, Laon, Chapelle Sixtine à Rome

Car manufacturers : BMW – Jaguar – VW – Renault – Peugeot – Citroën – Mercedes Benz - Porsche

Events : Principauté de Monaco - Festival du film et Midem à Cannes - 40 ans de Decathlon - Salon Nautique Le Grand Pavois à La Rochelle - Bateaux Mouches & Jardin d'acclimation à Paris, inauguration Naturéo à Desvres

Companies : Unilever - Groupe Elf aquitaine - Laboratoires Schwarzkopf - Club Med – Coca Cola - C.N.R.S. - Carrefour - Conforama – E. Leclerc - Procter & Gambler – Zeiss – EDF – GDF – Bouygues constructions - Agence Point Tripple – Agence Etoile - Treepix - EMA Communication - Event More - Agence Léo & Léo (KSA) - Publi Graphics (Liban) - Bellewaerde, etc.

Hotels : Mercure - Campanile – Sofitel - Best Western ,
Palaces sur la côte d'azur : Martinez – Majestic – Noga Hilton – Marriot
Casinos : Barrière - Partouche
Cities : (entre autres) : Mandelieu la Napoule - Saint Raphaël - Pontivy - Savines le Lac - Roye - Roncq - Calais - Paris - St Père Marc en Poulet - Jeumont - Selongey - Le Touquet, Hardelot, Avesnes sur Helpe, Lyon, Marseille, Ste Maxime, Verdun, Arras, Béthune, Rotterdam, Dubaï, Djeddah, Beyrouth, Casablanca, Moscou... and many others.
Partnership & Sponsorship
We are partner and also supplier for :